If you're looking for some great, crafty Christmas shopping, come on out to the BBB sale in Petersburg, November 16-18. Michael will be there with some other creative and crafty artisans, including our friend Pat Nosal-Bremner.

It was so great to spend last Saturday with friends and crafters at First United Church in Waterloo, Ontario. Thanks to everyone who was able to come by and say hello and to the wonderful organizers.
Powered by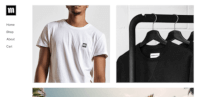 Create your own unique website with customizable templates.